Do you know where I could find a place where I can have more than 40 hours of dance and music workshops, shows and an intercultural exchage with artists from all over the World?
The answer is Mab-She | Madrid | Spain.
But, first of all, what Mab-She is?
A nomadic place where artists from all over the world and different disciplines share knowledge, talent and stage in a dynamic way.
Mab-She 1st edition was hold in Patagonia (Argentina). It has a traveller spirit and joins dance and percussion, connecting different countries from all over the world.
The two pioneering Argentines started this travel, a couple of years after a Spaniard joined this adventure, me! "Why not?" is how I use to answer when someone offers me a "crazy" project!
We have a concrete objetive: to create a space -ephemeral but lasting in memory- of trust and quality, where artists and scholars from different artistic disciplines and cultural backgrounds can exchange knowledge and experiences; fostering learning dynamics and opportunities to share talent and stage.
Workshops, dance and music competition, Pool Party, International Show, Farewell Party, conferences, round table debate with Spanish masters, books presentations, Shopping Tour, tourism tryps and many more activities, which will be held simultaneously in different spaces at the Hotel Meliã Barajas, in Madrid, from 13rd to 15th of July 2018.
Mab-She Spain is an unique event on its sector because 4 reasons:
It is nomadic: the location is different in every edition, it is unrepeatable.

Its quality: it bring consolidated stars together with emerging artists. The places for the activities are LIMITED, so you don't have to "fight" with another 300 people to see the teacher and pay attention to the workshops.

Its nature of congress: it combines different and simultaneous activities.

Its nature of solidarity: we collaborate with different NGOs -such as the Vicente Ferrer Foundation- giving them the opportunity to spread their altruistic labour at our congress.
And... the crowdfunding? What is it?
The CROWDFUNDING is a way of funding projects through pledges from many different people who, in return, get exclusive rewards in the form of products, services or experiences.
With help of the comunity and the patron, it allows that cultural events, like this one, that don't have the big brands' support or the public sector's grants, become a reality in our country, and also promoting the celebration of prestigious artistic events in our country.
I want to share with you an anecdote about when I have visited companies that finance cultural events, they have answered to me: "Well... If you wanted to bring a very important person, as Alejandro Sanz is, we could discuss about it. But nobody knows you"
Ok, sirs, but Alejandro Sanz doesn't need patrons to fill up football arenas. (Alejandro, if you are reading this lines, could you give us a helping hand?) ;)
What a PATRON have betting on this project?
Here comes the best part, because it's not just about supporting a UNIQUE AND IRREPETIBLE cultural event, you can also get something in return!
Our rewards offer is wide and varied thanks to our sponsors, here is a summary:
And who are you?
Let me introduce myself: My name is Eva. I am a lawyer, but 6 years ago I changed my life and I left the advocacy and the big city to travel, dance and practice yoga.
I am inspired by people that wants to change the world, but starting changing themselves. I love nature and art, that heal me and because I see love in them.
While I was traveling, I landed Turkey; there I met by Skype to Argentinians and I don't know how but I went to Patagonia for a tour, 3 dancers, 2 musicians and lots of darbukas in a Ford Fiesta.
This Argentinians had a dream: Mab-She, and I addopted it as mine also. And here we are: organizing the Spanish edition and planning the Mexican.
If you want to know more about me:
www.gingerdance.com
@eva.almalibre
Ok, Eva, let's talk about the project! Where our money is going to be assigned?
Our project faces a great challenge and needs to defray different items:
ARTISTS: fees, airline tickets, accommodation and meals (65% of our budget).

HOTEL: rooms, spaces and stage (15% of our budget).

SHOWS: technicians fees, renting audiovisual equipment and stages for the shows (10% of our budget).

PROMOTION: hiring of proffesional cameras, photographers and editors, graphic designers, advertising on networks, communication agency, merchandising payments (10% of our budget).
To cover these needs, we have different sources of income: direct income from workshop assistants, contests and shows, merchandising sales and sponsorships. And the crowdfunding!!!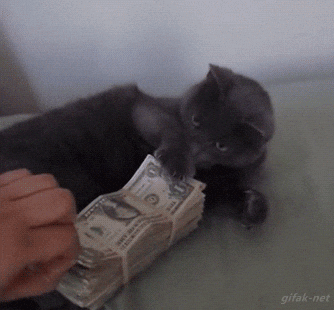 The CROWFUNDING is absolutely necessary for us, as it allows us not only to cover the items described and also being able to carry the project out, but also it gives us the tool to help reaching to everyone, LIKE YOU! that empathize with our project but can't collaborate with us attending the workshops, shows or conferences.
Ok, I am almost convinced, but, when and how am I going to have my reward?
The event will take part in Madrid, from 13rd to 15th of July 2018, where te patron will receive the rewards, that are services such as private classes, pins, t-shirts, etc.
The delivery term, if you choose this option, will be maximum one month after the event (Have in mind that the congress doesn't finishes on 15th July, as we have a postproduction days to conclude everything).
The rewards that are services such as private classes, tourism, football tickets, retreats, etc., will be given when the patron and I set a date. Soon, there will be a link to a form to be refilled with your contact information and reward.
What happen if the objective is reached?
If we reach the initial objective of 4.000 €, EACH patrol will have a private link to TAMALYN DALLAL's lecture. She is an american dancer and dance anthropologist, that has travelled and has been living in many countries rehearsing for her books and documentaries. So you can enjoy it whenever and wherever you are.
IF YOU ARE LIVING IN ARGENTINA and you want to colaborate with us but you don't have credit/debit card, nor PayPal, you can transfer the money to this account (ONLY IF YOU ARE LIVING IN ARGENTINA).
BANCO HSBC
Name: Matías Alejandro Bahamonde
Bank Account Number: 6846166168
CBU: 1500684600068461661682
CUIL/CUIT: 20-33474800-7.
Please, send an email to mabshe.congress@gmail.com attaching the bank receipt + your name + your contact data; if you don't do this we can´t reward you!
I think, that's all!
If you want to know more about our project, check our website and socialmedia, we are trustworthy! We accumulate more than 25 years of experience organizing cultural events, and I always keep what I promise.
Mab-She social media: follow us and interact!