FIRST MOVEMENT.
The band, with the long and hard to remember name, needs help from the lovers of the ancient art of musicianship and progressive psychedelic rock, to
release their début Album "A Peaceful Nacht In Hell (in Four Movements)", recorded in 2012 and only incomplete by the absence of a physical vinyl release on a double "gatefold" LP.
The album, a collection of influences ranging from Pink Floyd to King Crimson via Deep Purple, was recorded live in three days in Bonham Studios (A Coruña, Spain) and features artwork created by noted Galician artist Iria Rodriguez. You can listen us on our bandcamp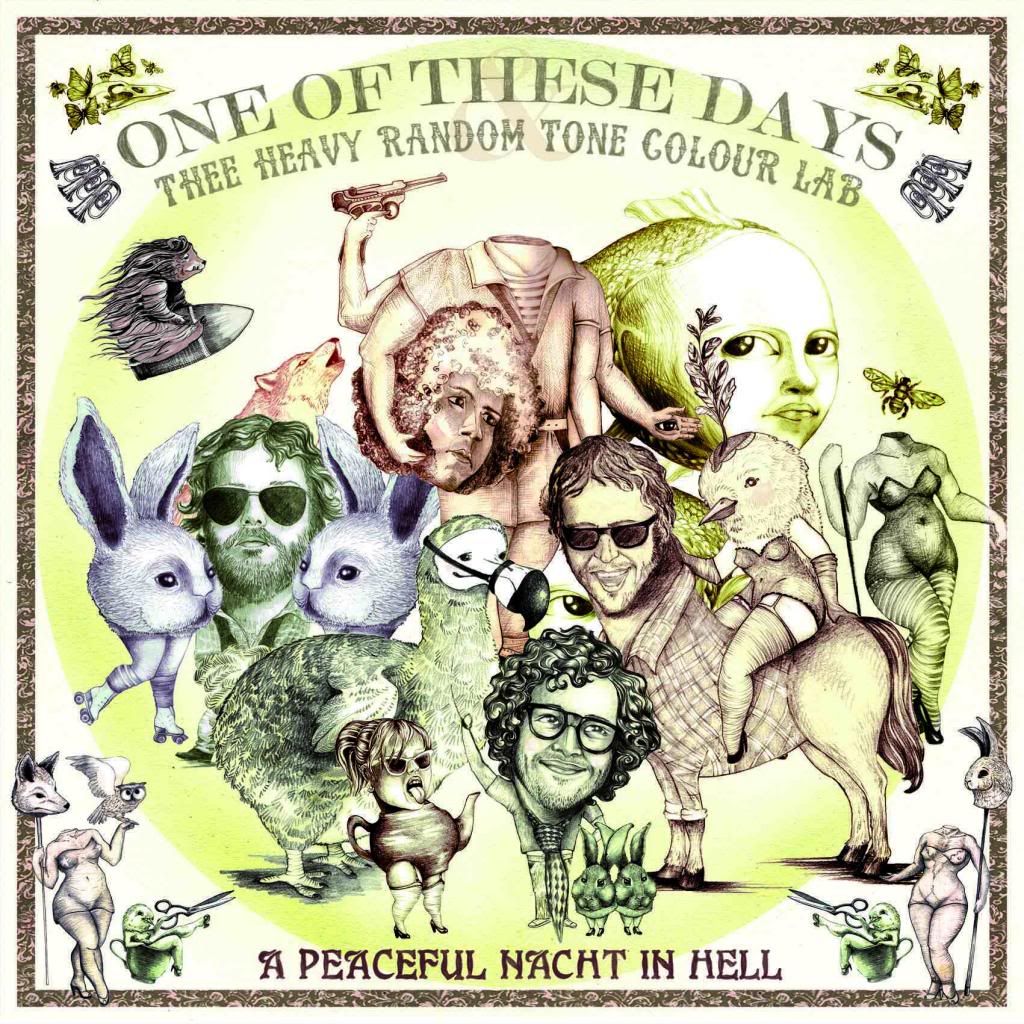 SECOND MOVEMENT.
The money will go to the manufacture of 400 "limited edition" Albums in the sturdy 180g vinyl format. with "gatefold" sleeve.
In addition, for the more discerning collectors, We shall be creating special edition artwork, limited to 100 copies.
This limited edition includes:
5 Illustrations taken from the album artwork (Glicée prints on 100% cotton paper) signed and numbered by Iria Rodriguez, author of the original album design.

T-shirt printed in four colours on quality fabric.

Our vinyl gatefold edition.

Packaged within it's very own fitted case.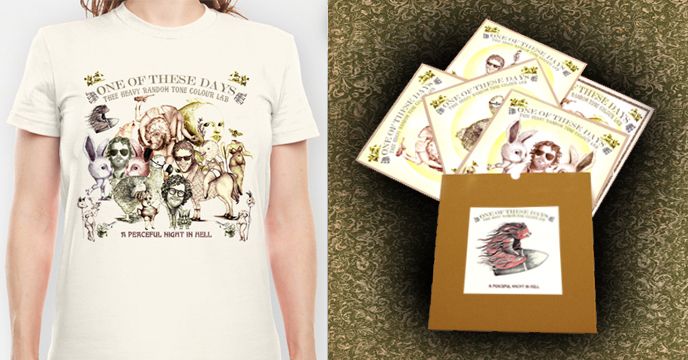 THIRD MOVEMENT.
ONE OF THESE DAYS & Thee Random Heavy Tone Colour Lab consists of four experienced musicians from the Corunese scene:
vocalist and guitarist Diego Veiga came from the bands "Steelwood" and "Lüger" (Madrid), he played bass for "Jet Lag" (National)
and currently combines this project playing keys in the country-rock band "WolRuS" ; bassist Joaquim Conejos "Joki" is also currently involved in "WolRuS" and was also in "Steelwood", "The Virginals" and "Woocake". Keyboardist Fernando Vilaboy, Hammond God of the legendary mod band "Elephant Band" and "Mega Purple Sex Toy Kit" and; drummer, Jose M. Martinez "Bonham", renowned producer and percussionist for "Deluxe", "The Majestics" and "Miguel Costas" (ex-Siniestro Total), among many others.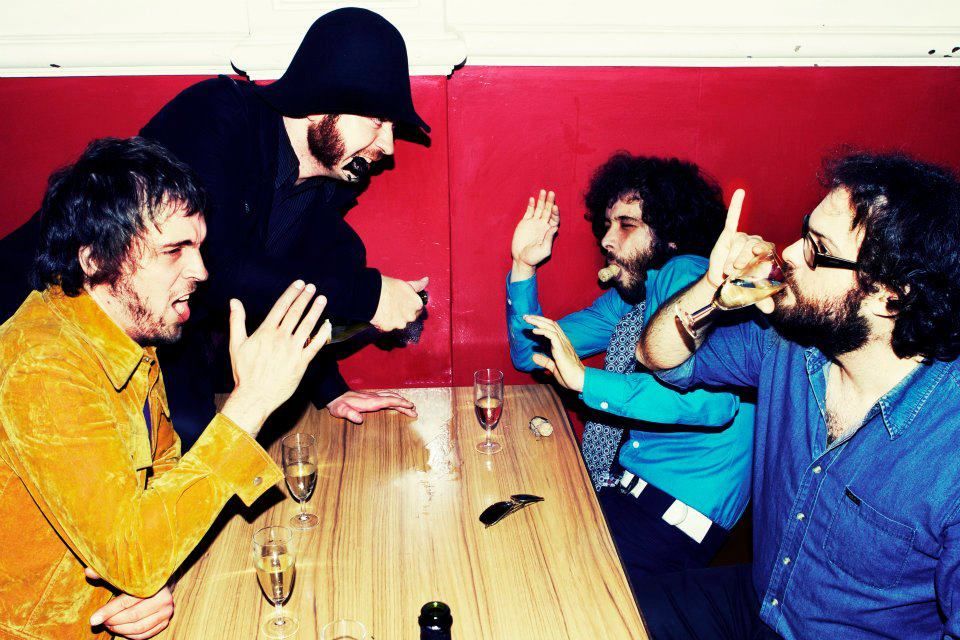 FOURTH MOVEMENT.
Once achieving the financial goal, our patrons should be rewarded within 40 days approx. (how long it takes to create & deliver the vinyl and the limited extras).
For patrons who purchased the "The Word ..." (via Digital download), the album will be available the day after the financial goal is met.