"Sui" by SuiGeneris: glamorous sparks in your glass.
A fresh white sparkling wine, with color, glow and radiating light, five ingredients for a special toast. Will you join us in the celebration?
What is it?
Any celebration in sight? Would you care for a fresh, fine and elegant drink like Champagne, with a funny or mysterious touch.
Here is "Sui", a white Chardonnay wine, carbonated to add a touch of sparkle, with a hint of golden, silver or garnet-colored edible glitter dust.
And to give it more brightness, especially at night, we added Led lights on the bottle bottom.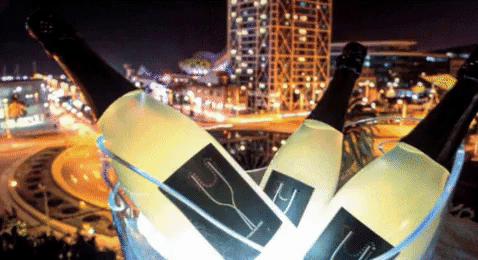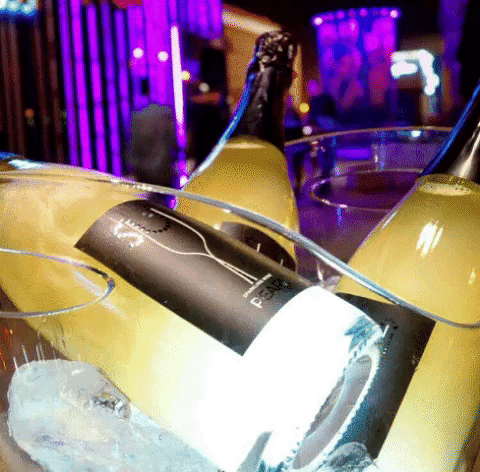 How does it work?
A bottle of "Sui" has the typical champagne shape, though transparent. The particles of glitter dust are deposited in the bottom. Before serving, hold the bottle upside down and shake.
The glitter then disperses in the bottle drawing tongues of fire, turning the pale white wine into gold, silver or intense cherry red. The LED lights located at the base of the bottle are lit by pressure. There are three different positions: fast flashing, medium flashing or steady light.
"Sui" is the ideal drink to toast either in a young and festive atmosphere or on a romantic and sophisticated occasion.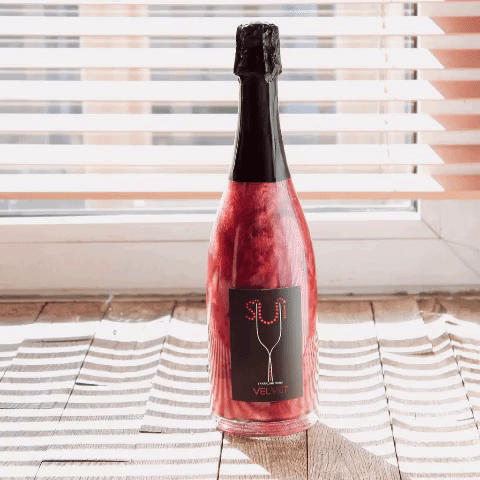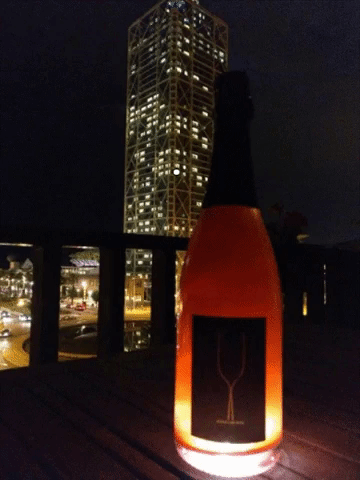 What will your contribution serve for?
For now, we have started the process of making (and tasting!) the first prototypes of Sui in three colors (Velvet, Pearl and Golden). The time has come to address the promotion and distribution phase and we need to produce a minimum of 2000 bottles.
With your help we can buy bottles, LEDs, labels, capsules, boxes and also cover the costs of bottling.
Who are we?
** Celler Sui Generis ** is a (very) small winemaker that produces organic wine and also offers rural tourism stays in the ** Mas de l'Aleix **, located in Renau (Tarragona), in a nature protection area under the Natura 2000 network.
Rewards
If you support our project, you will be one of the first to discover a new original, glamorous and tasty way to toast in your special events.
In the Excellence category, you can also enjoy a weekend of rural tourism in our "Mas" located in Renau (Tarragona) in the natural park of Gaià, where we cultivate vineyards and olive trees.
In the Pro category, you will become one of the first points of sale of Sui, with the guarantee of being preferentially supplied.
Calendar
20 August: Campaign launch
29 September: End of campaign. Start of production process.
13 October: Sending the rewards
14 October: Toast with all our sponsors in Renau
Social networks
We are in Youtube
We are in Instagram: @suibysuigeneris
our website: www.celler-suigeneris.com